Moulding
Hard moulds made with the CO2 method give high dimensional accuracy, fine surfaces and low aftertreatment costs. New sand as the mould material, often in combination with zircon sand nearest the model, contribute to the fine surface finish and minimize the risk of the sand being baked into the material.
Casting
We cast practically all existing castable steel qualities. Our speciality is alloyed steel – stainless as well as special alloys.
We cast for customer who place high demands on e.g. surface finish and pressure tightness. As examples, we can mention customers within pump, turbine and valve manufacturing, the paper and cellulose industry, the food industry and the maritime trade.
Aftertreatment
After the casting the material is cleaned coarsely. The material is then heat treated up to 1250 degrees Celsius in an automatic furnace equipped with a printer, this to remove strain in the material.
After the heat treatment the items are blast cleaned with stainless steel balls. No other blasting method is used, thus avoiding any possible discolouring of the material.
It is the customer who decides to what extent the product shall be treated. On a customer´s request we carry out, machining and surface treatment.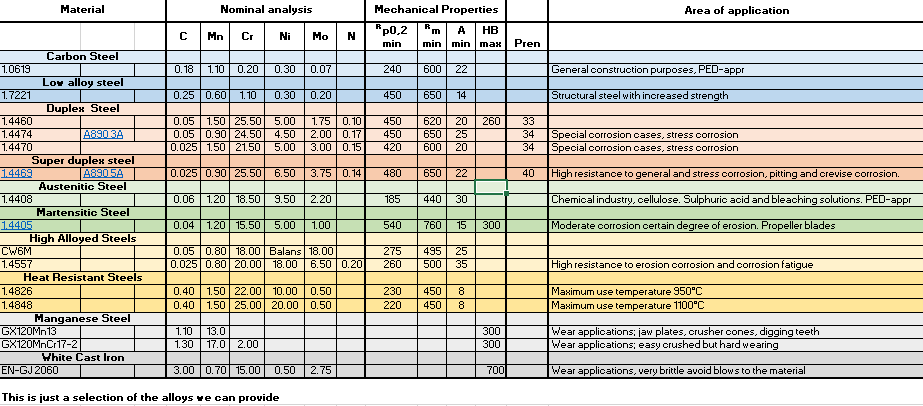 Do you have any questions? Send us an email and we'll return to you as soon as possible!